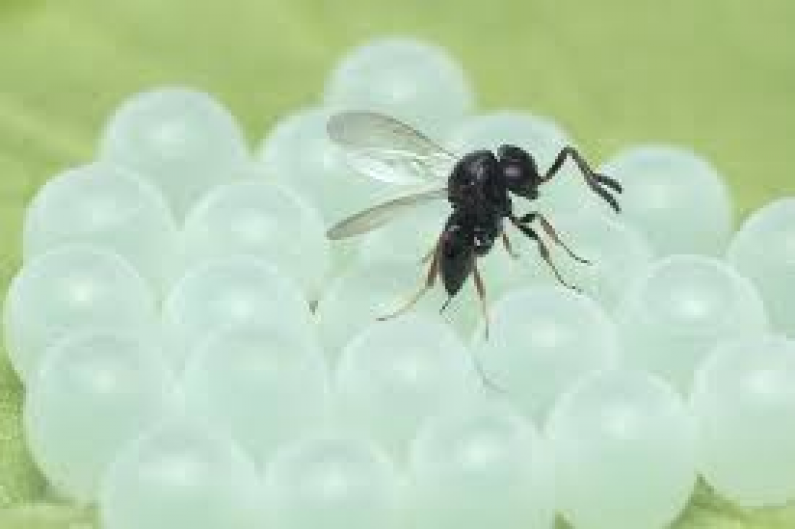 The BMSB Council has made an application to the EPA to release the Samurai wasp to help combat a BMSB incursion should one be found in New Zealand. Summerfruit NZ along with other industry organisations participating in GIA, supports this application and encourages growers, marketers and exporters to make a submission supporting this initiative.
BMSB is one the biggest biosecurity threats facing New Zealand and is frequently intercepted at our borders. It has the potential to cause significant economic damage to the horticulture industry and to home owners due to its invasive nature.
Studies overseas have shown the samurai wasp can destroy over 70% of the eggs in a stink bug egg mass. The wasp does not sting and is completely harmless to humans, but is a natural enemy of the stink bug. The female wasp lays her eggs inside stink bug eggs, killing the stink bug in the process. 
Control options are very limited, with use of broad-spectrum chemicals being one of the only tools currently available. The samurai wasp presents a targeted and biological self-sustaining control tool that could be used, and provides growers with an option other than increasing insecticide sprays.
For further information including guidance on how to make a submission, click here.