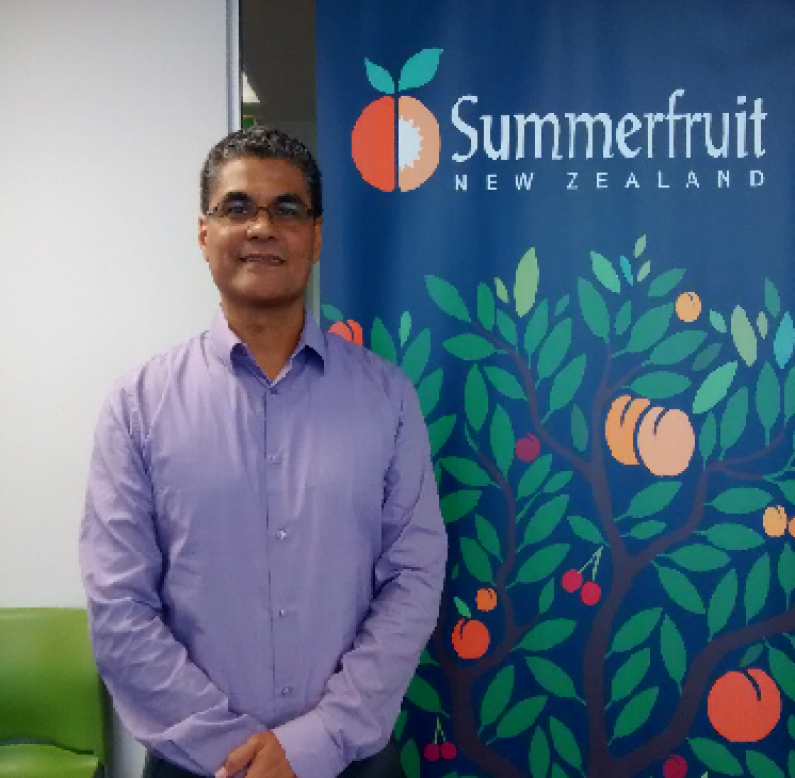 We are pleased to report that Juan Rosales has been appointed as Biosecurity and Export Manager for Summerfruit NZ. This is a new role within the organisation and reflects the importance it places on biosecurity and international markets to the summerfruit sector. 
In making the announcement, Chief Executive Marie Dawkins, said 'Juan's appointment is a significant step for Summerfruit NZ as we face increasing challenges to New Zealand's biosecurity and export that require more attention than they are currently receiving. Having a dedicated person in that role with Juan's experience and knowledge, will be an invaluable asset for our growers and the sector.' 
With a background in fruit crops orchard management, quality systems and biosecurity for the past 20 years, Juan has a wide range of skills that are well targeted to this position. 
Juan is looking forward to working on the biosecurity strategy and is particularly interested to get out and meet growers. 'At a time when the sector is experiencing huge growth in cherry sales and is on the brink of exciting growth in other summerfruit, I see this role as helping industry protect its markets and ensure that we can continue to grow summerfruit in the face of increasing biosecurity pressures.'
Juan can be contacted at juan@summerfruitnz.co.nz or on 04 830 0936.