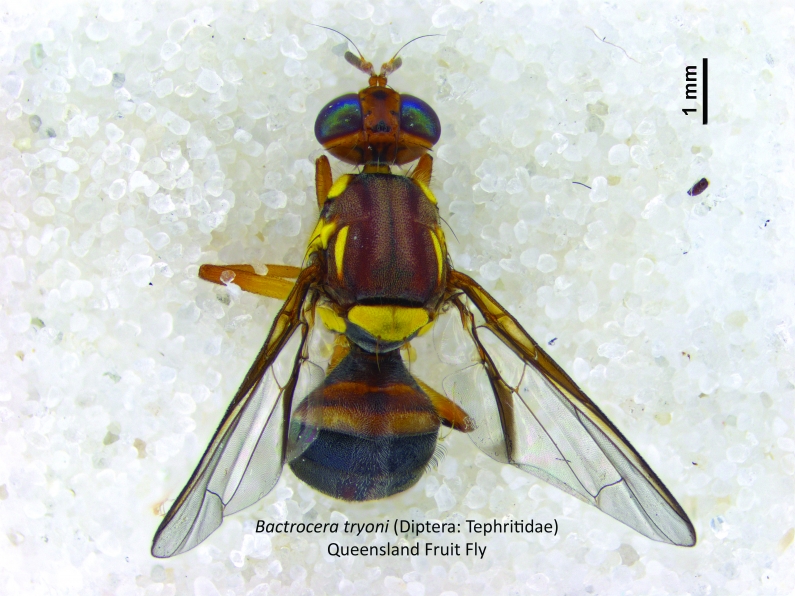 Biosecurity New Zealand has reintroduced controls on the movement of fruit and vegetables in the Auckland suburb of Northcote following the detection of a further Queensland fruit fly. 
The single male fruit fly has been found in one of an enhanced network of traps which remained in place following the discovery of six other fruit flies in the area between 20 February and 14 March. 
The previous restrictions on the movement of fruit and vegetables were lifted earlier this month, although additional surveillance was kept in place as a precautionary measure. 
'This latest fly was found 185m from the edge of the previous Control Zone A, and 460m away from where a cluster of male flies was found,' says Biosecurity New Zealand spokeswoman Dr Catherine Duthie.
'While it is disappointing there has been another detection, and we need to increase our operational presence on the ground again, it does show our surveillance systems are working.
'Despite this latest find, there is still no evidence of a breeding population. This latest fly showed indications it was relatively elderly for a Queensland fruit fly, suggesting it may be from the same cohort as the earlier detections.'
Surveillance activity will increase in the Controlled Area Zone, and will include more trapping and the collection of fallen fruit, as well as the return of Biosecurity New Zealand signage and wheelie bins for residential fruit disposal. 
'Given we are entering the weekend, we will not be able to have wheelie bins in place until Monday morning. We apologise for any inconvenience this causes local residents in Northcote, who have been a brilliant support so far.'
'We strongly urge people living in Northcote to check if they are living in the Controlled Area Zones and what this means for them. They can do this on our website – www.biosecurity.govt.nz. We will be working closely with the local community to get this information out to people, and will start putting information in letterboxes as soon as possible,' says Dr Duthie. 
'We are very grateful for the support residents in Northcote gave us previously and I am confident that support will continue. We know it's a big inconvenience but it's vital for our horticultural industry – and the $6 billion that contributes to our economy – that we do this. We don't want this pest to establish here.'
Detailed maps of the controlled areas and a full description of the boundaries, and full information about the rules are at: www.biosecurity.govt.nz/fruitfly
Details about the Controlled Area Notice:
No fruit and vegetables (other than leafy or root vegetables and cooked, processed, preserved, dried, frozen and canned fruit) can be moved from Zone A of the Controlled Area. In addition, compost and green waste from gardens cannot be moved out of this Zone. 
Residents in Zone A are asked to avoid composting fruits and vegetables. For disposing of fruit and vegetable waste, they are encouraged to use a sink waste disposal unit if possible or bins provided by Biosecurity New Zealand. These bins will be delivered shortly and residents advised of their location. 
For Zone B – no fruit and vegetables grown in the Zone can be moved out of the Controlled Area. Produce that has been sourced commercially from outside the area can be moved. 
Check out the Queensland fruit fly page for further information.