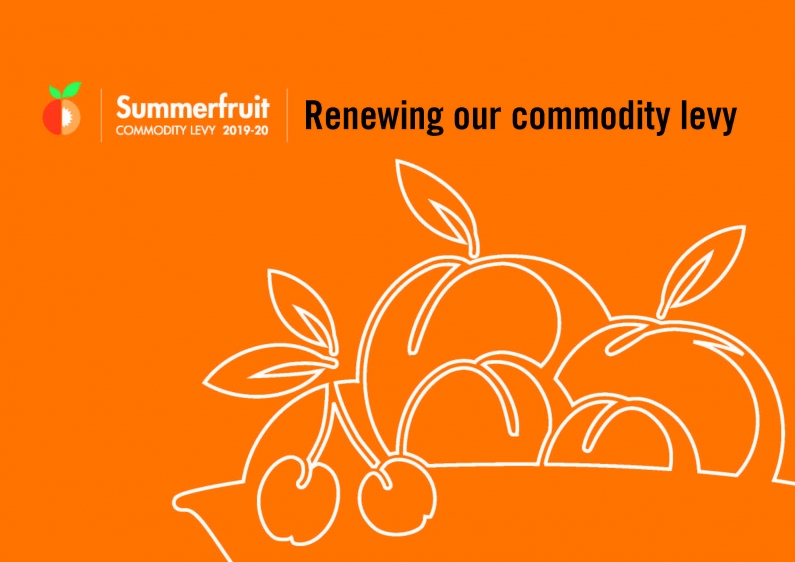 We've now completed the first round of consultation meetings on the commodity levy order renewal.
There were good turnouts to the meetings in the Hawkes Bay, Cromwell, Alexandra and Roxburgh and growers used the opportunity to discuss topics including:
different ways to calculate the levy
the current maximum levy rate (which Summerfruit NZ proposes to retain)
the addition of a process levy rate and setting a cap on the maximum levy individual growers may pay in a levy year
process and organisational issues such as what happens if the levy referendum fails,  new industry member rights, aligning AGM voting rights to levy calculation method and suggestions for the independent industry review.
More details on each of these topics is available on the commodity levy renewal pages of Summerfruit NZ's website.  We encourage you to view this material, as it includes points raised at each of the Hawkes Bay and Central Otago round one consultation meetings.  
There was good robust discussion at all of the meetings, particularly on the levy collection method.  Due to what growers told us in the round one meetings, Summerfruit NZ is not recommending any change to the levy calculation method or the addition of a cap on levies.
The second round of meetings provides an opportunity to clarify any of the points raised across all of the round one meetings (especially relevant for those who were unable to attend) and to consider any new issues which may have occurred to growers since the first meetings.  
If you have had any further thoughts since the meetings and you wish to provide comments or feedback to be considered in round 2 please email it to andrea@summerfruitnz.co.nz by close of business Friday 13th September.
Round two of the levy renewal consultation meetings will be as below, with venues to be confirmed shortly:
Central Otago
Monday 16th September, Cromwell 4pm
Tuesday 17th September

Roxburgh 9.30am, 103 The Store
Alexandra, 4pm.  This will be part of a half day meeting starting at 1pm with topics including an export update, access to Australia and biosecurity.
Hawkes Bay
Monday 23rd September, 4pm.
These meetings will complete the consultation on the commodity levy order renewal. 
If you are left with any questions, or you're unsure about any aspect of the levy order renewal or some of the information you're hearing, give our Chairman Tim Jones a call (027 221 9378) or Chief Executive Marie Dawkins (021 460 200).
The ballot on the levy is proposed for 16 October to 8 November 2019 and the result will be available within a few days of it closing.