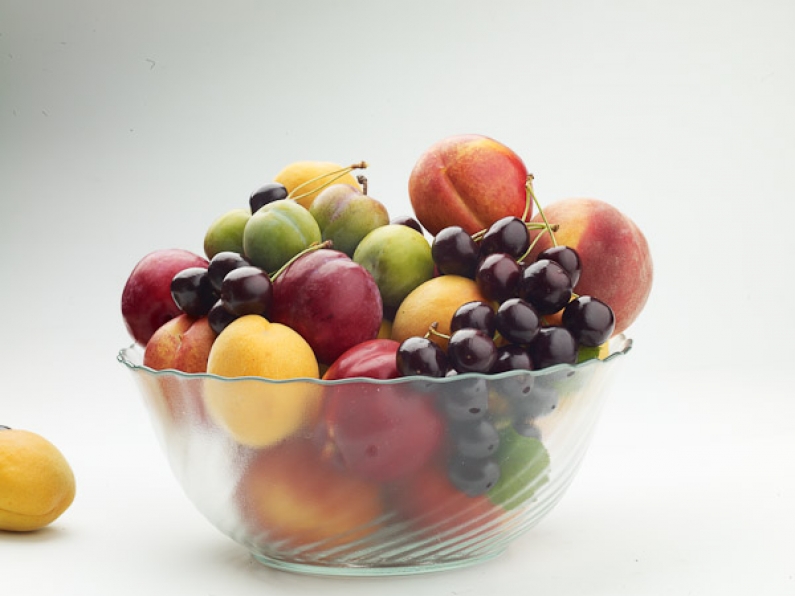 Summerfruit NZ continues to cooperate with others across the horticulture sector to resolve issues and clarify matters in situations relevant to us.
Recent developments 
Please see the Ministry for Primary Industries guidance for the horticulture industry on operating under Covid-19, via the HortNZ link here. 
Update on the movement of RSE workers from the Pacific, and visa extensions
You'll likely be aware that on Monday, 10 May, the Government announced that MIQ will be opening up to 300 RSE workers every month from June onwards, with a total of 2,400 planned to arrive by March 2022. The horticulture industry coalition group – with CEs from NZ Kiwifruit Growers Incorporated, NZ Apples & Pears, Summerfruit NZ, NZ Winegrowers, NZ Ethical Employers and HortNZ welcomed the announcement in the media release below.
There were aspects that we had negotiated with the Government on, relating to the cost to growers and employers of bringing these RSE workers into New Zealand. These new RSE workers will start to arrive in July and August, and RSE employers have been contacted about this. More details will be coming soon about flights arriving in September onwards.
We've also been talking to Immigration NZ and Minister Faafoi about the extension of visas for those RSE workers, and backpackers, who are in the country at the moment and wish to stay. This requires legislation change, and there is a Bill currently going through the House on this issue. We will update you as soon as possible about progress on visa extensions. 
Published 12 May 2021
Summerfruit NZ welcomes Government's decision to bring in more workers from the Pacific
Summerfruit NZ, along with the New Zealand horticulture industry, has welcomed the Government's latest move to increase the flow of workers from the Pacific, in support of the Recognised Seasonal Employer scheme. Read the media release here.
Published 10 May 2021
Working Holiday Visa extensions
We've had recent inquiries from employers about the ability to employ Working Holiday Visa (WHV) holders who have recently been granted extensions but are not yet visible in Visaview. Immigration New Zealand (INZ) systems are unable to update until late March, so employers only need an email from INZ advising that the visa holder has been granted the extension.
Please see below the official advice from INZ. If you have any queries, please do make contact with us.
In December last year, the Government announced that Working Holiday Visa holders in New Zealand on 21 December 2020 with a visa expiry date between 21 December 2020 and 30 June 2021 (inclusive) would have their visa automatically extended for six months.
The Government also announced that restrictions on the maximum duration of work permitted would be relaxed, allowing Working Holiday Visa holders to continue working in any industry they choose. However, Working Holiday Visa holders are still not able to work in permanent employment.
Immigration New Zealand has contacted all eligible Working Holiday Visa holders by email to confirm the automatic six-month extension.
This email stated eligible Working Holiday Visa holders would receive further confirmation of the extension by March 2021, once INZ's ICT systems were updated.
In the interim, Working Holiday Visa holders eligible for the six-month extension may use their confirmation email from INZ as proof of their right to work when engaging with prospective employers.
Published 10 March 2021
Covid Alert Level changes 
From 6am Sunday, 7 March Auckland moved back to Alert Level 2 and the rest of the country moved to Alert Level 1. Cabinet will review the decision at the end of the week, with a view to moving Auckland to Alert Level 1 at the start of the weekend.
Published 8 March 2021
Covid Alert Level changes 
Auckland is now at Alert Level 3 and the rest of the country is at Alert Level 2. The Alert Levels came into effect on Sunday, 28 February and will be in place for seven days.
To understand where the Alert Level boundaries are, the Government has produced an interactive map here.
Published 1 March 2021
Covid Alert Level changes 
Auckland is now at Alert Level 2 and the rest of the country is at Alert Level 1. The Cabinet will assess if Auckland can move down an Alert Level on Monday. At Alert Level 2 many of the same precautions are in place, including tight controls at the city's border.
Published 18 February 2021
Please find below some helpful information now that Auckland has moved to Alert Level 3 and the rest of New Zealand to Alert Level 2. 
The lockdown will initially be for a period of 72 hours, until midnight Wednesday, while further investigations and tracing are conducted. Government has indicated that this will be reviewed on a 24-hour basis.
The summerfruit sector can continue to operate at both Levels 2 and 3. Businesses and workers need to comply with the Government's Covid-19 Alert Level settings and observe any protocols for our industry. See here for a summary guide to the Alert Levels.
An Alert Level boundary is in place around Auckland and is shown above. Many primary sector businesses will be able to travel across the Alert Level boundary including businesses involved in:
primary processing, production and supply of food and drink. It also includes businesses involved in the production of packaging for the products of primary production for food or drink and all businesses transporting freight.
More information about permitted activities and travel across Alert Level boundaries can be found on the Ministry for Business, Innovation and Employment's (MBIE) website here. 
Register to travel across Alert Level boundaries
MBIE has developed a Business Travel Register here to enable businesses and organisations to request travel documents.
Workers involved in food and beverage production, processing and supply, and freight are permitted to cross the borders. In other words, they do not need to apply for an exemption but documentation is needed for border crossings. 
The Business Travel Register will generate Business Travel Documents for workers to display at checkpoints which includes a QR code, allowing Police at the boundaries to verify the document digitally against the travel register. It is important that today you register your businesses for travel.
Until they've been registered, workers should carry a letter from their employer stating that they are involved in an essential service/industry, as well as photo ID (such as a Driver's Licence). 
Click here for a template letter that you can adapt to your needs.
Independent fruit and vegetable retailers allowed to open
Under Alert Level 3 independent fruit and vegetable retailers are now allowed to remain open, but must 'minimise, or eliminate if possible, physical interactions among staff and with and between customers ensure appropriate health, hygiene and safety measures are in place'.
Published 15 February 2021
MPI update on Covid-19 process changes
Today we have been provided an update from MPI about the Government Covid process changes resulting from the review of the Auckland Covid lockdown. We have been seeking this information to allow preparation and management of the summerfruit supply chain should a further regional lockdown occur. The Government Covid Resurgence Planning has focused on three areas:
Planning for boundary placements: to both minimise cross border flows, and to enable efficient movement especially of approved, priority vehicles.
An in-principle automatic exemption for most of the primary sector movements, supported by an initial assessment process.
An MBIE/Ministry of Health tool for businesses to register and hopefully get access to the necessary approval documents.
While this is not where we had hoped to be as we moved into the peak of the summerfruit harvest, and the Christmas holiday period the news about the automatic exemption is well received. I am well connected with MPI should any regional Covid levels increase, to ensure that, as best as possible, our national supply chains for both export and domestic supply, are unaffected. We shall send you further details as we receive them.
There are a couple pf preparatory actions you can take:
Ensure that transport companies have the details of trucks and drivers, and routes and timing, to hand should registration be necessary.
Be ready  to send to Summerfruit NZ, should it be needed, these same details and your short term logistics plan.  
Published 23 December 2020
Managing Covid-19 risks at harvest time
With harvest already underway for some, and not far off for others, it is timely to consider contingency plans for mitigating risks should further Covid outbreaks occur, anywhere in New Zealand.
We do expect that in the event of a severe outbreak and any reinstatement of measures above Alert Level 1, that horticultural businesses would continue to operate as essential businesses. Despite that there are some simple things to consider given the effects of a regional increase in restrictions that may limit the movement of products to markets and ports/airports, and also your staff.
We are working with the Ministry for Primary Industries to fully understand the risks, and develop a plan to mitigate those. That includes in particular the movement of our high-value, perishable fruit across any closed internal borders.
There are some simple things that you can do to minimise risks:
Think of managing the risks just like any other biosecurity response –

know where people have been and when 
minimise possible entry points and pathways
take precautions to prevent potential spread – disinfect regularly.

Ensure you have your business Covid Tracer app QR code (each business in New Zealand must display a QR code for each location).
For those staff who you are in contact with about working the upcoming season, getting them to all use the Covid Tracer app. This might ensure they can move for work if lockdown happens.
Ensure all current staff are using the Covid Tracer app.
Consider work bubbles to minimise risk of the whole team being considered close contact risks.
Monitor staff health daily to enable early detection of Covid-19.
Published 18 November 2020
Latest Pacific repatriation country overview
The latest update from Wednesday, 28 October can be found here.
Please be aware of the following notes:
Tonga
The next flight from Auckland to Tonga is confirmed for 19 November.
Tuvalu
The Tuvalu Cabinet has confirmed two NZDF repatriation flights from New Zealand to Tuvalu on 5 and 19 November, carrying 60 passengers per flight. No further expressions of interests are being accepted for the 5 November flight. 
Published 4 November 2020
FAQs for RSE employers, WHV and VV to SSE visa
Please see here information from Immigration NZ that aims to clarify some of the requirements for the different visa holders applying to work in the horticulture and viticulture sectors. 
If you still have questions after reading this document, please send your query to the RSE Unit by email to rseunit@mbie.govt.nz 
SSE Approval in Principle
Immigration NZ have advised that applications for SSE Approval in Principle need to be sent to their National Documentation office as follows:
By courier to: c/- DX Mail EP71514, 20 Fairfax Avenue, Penrose, Auckland 1061
By post to: PO Box 76895, Manukau, Auckland 2241
Published 19 October 2020
Latest Pacific repatriation country overview
The latest update from 12.07pm Monday, 12 October can be found here.
Please be aware of the following notes:
Solomon Islands
The planned flight for 25 October, has been confirmed, subject to final clearances. A deadline of 15 October has been given for all paperwork to be completed, so a final decision will be made on the flight going ahead shortly.
Tonga
A 30 October commercial repatriation flight from Auckland has been approved. Air New Zealand have confirmed they can reschedule their weekly Tuesday cargo flight to this date. 111 passengers (46 RSE and 65 non RSE) are expected to be confirmed for the flight. Air New Zealand are in discussion with the Government of Tonga over the next approved flight date, likely late November.
Tuvalu
The Tuvalu Cabinet has endorsed dates for two NZDF repatriation flights from New Zealand to Tuvalu (5 and 19 November). Planning will commence this week. Tuvalu's pre-departure requirements, including potentially self-isolation, remain to be confirmed.
Published 13 October 2020
Latest Pacific repatriation country overview 
The latest update from 10.20am Monday, 5 October can be found here. 
Please be aware of the following notes:
Solomon Islands
Following a confirmed case of Covid-19 in managed isolation, all flights into Solomon Islands are on hold, including the proposed 25 October ex Auckland, until the situation is clearer.
Please note: Any employer who has a booking on this flight please advise Summerfruit NZ's Richard Palmer by email to richard.palmer@summerfruitnz.co.nz asap.
Samoa
Samoa's Cabinet has agreed to two further commercial passenger flights out of Auckland; one in October and one in December. We understand the passenger manifestos are being managed by the government of Samoa. 
Please note: Any Samoan workers still wanting to go home, please advise both the Samoan High Commission and also Emma Sherwood at NZ Apples and Pears by email to emma@applesandpears.nz
Published 5 October 2020