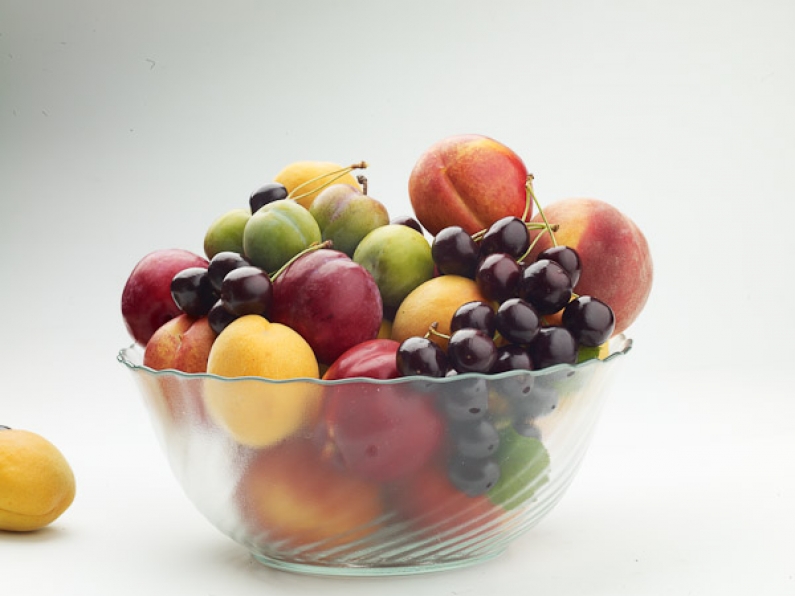 Summerfruit NZ continues to cooperate with others across the horticulture sector to resolve issues and clarify matters in situations relevant to us.
Recent developments 
Please see the Ministry for Primary Industries guidance for the horticulture industry on operating under Covid-19, via the HortNZ link here. 
Latest Pacific repatriation country overview 
The latest update from 5.00pm Friday, 28 August can be found here. 
Air Vanuatu commencing flights
Last week Air Vanuatu announced a flight schedule commencing 9 September – please see the schedule here. 
Note that upcoming flights from New Zealand, Australia and New Caledonia are described as 'freighter services' but will be able to carry passengers. The key aim of the flights is to repatriate workers, as well as students and other nationals. MFAT are monitoring developments closely.
MFAT also note that transiting through Brisbane is incredibly difficult at present due to the limited airport capacity. If you are having issues please let MFAT and the relevant High Commission know.
Air Vanuatu have confirmed that:
Names are to be registered with the High Commission* in Wellington asap. 
Vanuatu High Commission will confirm flight lists with the National Disaster Management Office (similar to the process for the earlier Vanuatu repatriation flights). 
The cleared list of names will go to Air Vanuatu for ticketing and arranging payment directly with you.
*  The Vanuatu Consul General McKenzie Kalotiti has asked that employers email him asap a list of workers that require priority to ensure the most vulnerable workers are repatriated first.
Published 1 September 2020
Approval for horticulture workers to move across regional boundaries
This letter from the Ministry of Health provides an exemption from cross-boundary travel restrictions for workers providing horticulture essential services. Workers are also advised that they carry an essential service employee movement declaration form when travelling.
The Ministry for Primary Industries has issued guidance for workers to follow as a condition of the exemption which can be downloaded here.
Published 19 August 2020
RSE ATRs
The issue of ATR processing time has been raised by a number of growers with us recently. This is different by region and we are working with Ministry for Social Development and Immigration NZ to resolve the delays.
The guidance on applying for ATRs is however to go ahead with both your normal ATR application, and also an application for 'stranded' RSE workers if you intend to employ additional RSE workers.
Published 13 August 2020
Horticulture sector worker update
On Friday, 10 July Summerfruit NZ, HortNZ and other product groups met with representatives from Immigration NZ, Ministry of Social Development, and Ministry of Foreign Affairs and Trade to discuss RSE workers and immigration policy. Officials gained a greater understanding of the horticulture sectors' needs and the areas of work required.  Further meetings will take place to resolve issues identified.
Resulting information from the meeting included the following items:
This document arose following the meeting above and shows the questions the sector raised, the officials' answers and their notes of where more work is required.
The Ministry of Social Development has a range of tools to help businesses employ staff. This document is a summary of some of their services.
New hardship fund
Te Tari Taiwhenua, Department of Internal Affairs, is working with New Zealand Red Cross to assist foreign nationals in New Zealand who are experiencing serious hardship as a result of Covid-19.
From 1 July 2020, eligible people can apply for in-kind assistance to help them meet basic needs, such as food and accommodation, under the Government's Assistance to Foreign Nationals Impacted by Covid-19 Programme, announced earlier this month.  
Applications for in-kind assistance to RSE workers will be assessed on a case-by-case basis, which may include as an individual or as a group.  
RSE employers can:
ring 0800 RED CROSS (0800 7332 7677)
visit Red Cross offices to request assistance for their workers.
Employers will need to provide proof that they're an RSE employer and how many workers they currently have still staying with them. The employer has to demonstrate that the workers aren't working or are working less than 30 hours per week.
Employers  will need to provide details of what they are currently spending on food, accommodation and bills for workers. They either need to have evidence of the bills they've paid or evidence of the deductions made to worker's salaries for these costs.
The Toso Vaka o Manū team will be working closely with the Red Cross/DIA to monitor RSE employers' uptake of the programme and the number of workers and monetary value claimed. The will cover an initial four weeks. Further assessments will be undertaken by Red Cross with the employer for any future payments (up to a maximum of 12 weeks).
Published 13 July 2020
RSE policy change
The Minister of Immigration made an announcement yesterday regarding RSE policy changes and the RSE cap for 2020-21. All RSE employers will be receiving a letter shortly explaining the changes.
Pacific Islands update
Summerfruit NZ continues to be involved in industry and government-wide discussions on RSE worker repatriations. Below is the most current advice, noting that things are changing fast, even if not moving fast. 
Samoa
New Zealand Apples and Pears Inc (NZAPI) are coordinating Samoa repatriations. All RSE employers of Samoan workers should have received an email from the Regional INZ Manager advising of the need to provide worker details by 5pm today to NZAPI. NZAPI advise that they have requested a meeting with Samoa asap to confirm the prioritisation of who should be on those flights, and will keep employers updated as they receive more information. 
The Samoan Government have indicated they are ready to begin repatriations next week. There is a lot of information required to bring these processes together before these flights can be confirmed. NZAPI have been told that on arrival quarantine will be district/village based, and will be sequenced based on the capacity of each particular district. They are seeking clarification of districts/villages, numbers and capacity from the Samoan side, and will provide this information when they get it.  
NZAPI advise that your workers should maintain social distancing and implement isolation protocols for workers from now until they depart.
Solomon Islands
There is the possibility of a charter flight in the next 2-3 weeks. As details emerge we will advise employers.
Tonga
Opportunities likely to open from August onwards. Making progress with Tonga has been challenging.
Kiribati
Work is continuing to identify options for Kiribati repatriations, however with small RSE numbers and limited aircraft options, this is proving challenging.
Vanuatu
Following the prior successful repatriations we are expecting further repatriations in August, dates TBC.
Published 8 July 2020
Latest Pacific repatriation country overview 
The latest update from 1.00pm Wednesday, 24 June can be found here. 
Covid testing in New Zealand 
Some countries are now requiring all incoming passengers to present a negative Covid-19 test. These tests can now be conducted at any GP in New Zealand, provided they have the correct equipment.
Please ensure that you are aware of the timing in which the Covid-19 test is to be taken before the flight, these can vary from country to country. For more information on accessing testing for travellers please contact your GP and refer to the Ministry of Health website here. 
Charter flights 
Horticulture NZ is in the early stages of exploring potential charter options for Vanuatu and Solomon Islands.  
MFAT is continuing discussions with other Pacific countries on the feasibility of commercial and charter flights. MFAT is also developing guidance on what approvals and clearances are required should foreign airlines be used to charter flights into the Pacific and this will be provided in due course. 
For updates on non-Pacific RSE countries, further advice is coming on this. In the first instance MFAT recommends that people contact the local representative (High Commission/Embassy) directly.
Published 24 June 2020
NiVanuatu RSE workers heading home
Summerfruit NZ has worked closely with the Vanuatu High Commission, HortNZ and MFAT to arrange the repatriation of 1,000 NiVanuatu RSE workers on flights starting this Friday through to next Tuesday. The Government of Vanuatu agreed last Friday to a large scale repatriation which the New Zealand Government has committed to support through the provision of New Zealand Defence Force aircraft, after the original charter plans went awry. Further repatriations to Vanuatu will be possible later in July. 
Tonga update
Tonga has created an online registry for Tongan nationals stranded abroad. Employers are encouraged to ensure that their Tongan workers are registered on this database here.
Prime Minister Tu'i'onetoa announced Tonga was extending its Public Emergency Health Order and Flight Diversion Order to 12 September, effectively keeping Tonga's border closed for another three months. However, we understand that weekly repatriations will potentially commence on the week of 29 June. Further information will be provided once it becomes available.
Published 17 June 2020
Message from Air New Zealand to Fiji-bound passengers
Air New Zealand wishes to advise customers booked on Friday, 12 June NZ952 from Auckland to Nadi, Fiji that we can now offer support to help repatriate Fijian citizens and Fijian passport holders who are currently stranded in New Zealand. If you are eligible to travel your booking remains in place for you.  
Please allow extra time at Auckland airport as you will be required to undergo a health check by Ministry of Health officials prior to check-in. You will not be permitted to board the aircraft if you are displaying symptoms consistent with Covid-19.  
On arrival in Fiji, you will be quarantined for 14 days at a government designated location followed by a further 14 days home self-isolation.  
If you are not eligible to enter Fiji or no longer wish to travel, you can choose to hold your booking in credit via our website: https://airnz.click/HoldInCredit  
If you have booked your flights via a travel agent, please speak with them directly to rebook or have your booking held.  
We ask that you also share this information with your fellow travellers, who may not have access to our customer messages. 
Note that the email address for Air New Zealand assistance is groups@airnz.co.nz  
Pacific Islands update
Fiji
Air New Zealand flight on Friday, 12 June. This flight may become a regular flight, subject to Fiji government's decision.
Please contact Air New Zealand to register or books flights, please also contact the Fiji High Commission to register vulnerable people that that need to go home urgently.
Tonga
We are following up on the suggestion that borders may not open until September.
Please contact both the Consulate of the Kingdom of Tonga and Air New Zealand to register people that that need to go home urgently.
Kiribati
Contact the Consulate-General or the Kiribati Liaison Officer, Rose Sinclair, to register interest in returning home or the allowance.
Samoa
There is currently a commercial flight operating at the rate of 150pax/fortnight, which commenced on 29 May, with predeparture Covid testing and medical assesment in New Zealand. The limitation of 150 passengers per fortnight is due to Samoa's quarantine facilities which can accomodate a maximum of 150 people at a time, with a 14-day quarantine period on arrival in Apia.

The next flight to Apia is planned for 12 June. Please contact the Samoa High Commission or the Consulate-General and Air New Zealand to register people that that need to go home urgently.
Solomon Islands
Vanuatu
This week Vanuatu repatriated 48 Vanutu citizens and permanent residents, who were prioritised by the Vanuatu High Commission on an NZDF flight.
Vanuatu did not require any pre-departure Covid testing or special pre-departure measures for the repatriation flight. Everyone entering Vanuatu is required to enter government approved quarantine on arrival in Port Vila.
Vanuatu has increased its quarantine capacity significantly over the last month, but is still unable to be able to accommodate the large numbers on incoming passengers. Vanuatu is beginning to consider repatriations (intending to begin in August) possibly using chartered Air Vanuatu flights, though details remain fluid. Separate to the logistics of flights, the Vanuatu public is still relatively wary about reopening borders to their nationals.
Please contact the Vanuatu High Commission to register people that that need to go home urgently.
Papua New Guinea
The border remains open to nationals, with exceptions. Limited flights out of Brisbane continue. Please contact PNG High Commission, and PNG's foreign affairs department to register those that need to return home by email to office@png.org.nz and dfait20@gmail.com
Tuvalu
Border remains closed. No flights planned. 
Nauru
Border remains open to nationals. Limited flights out of Brisbane. 
Published 9 June 2020
RSE worker repatriation
Pacific Island Governments continue to take a very cautious approach to the return of RSE workers, due to the threat of Covid-19. In general, where flights are becoming available, they are for urgent compassionate cases and/or those with very limited support in New Zealand. The decision on who is prioritised is being made by each country's High Commission or Consulate. For this reason, the first point of contact for repatriation is the relevant country's High Commission or Consulate. Further information is due out to employers in the next day or so.
Summerfruit NZ, together with other primary sector groups, has been meeting with senior Immigration New Zealand leaders to seek answers to key issues affecting ongoing RSE employability. In particular we are focused on getting process change to have electronic applications accepted, and variations to the requirement for more than >30 hours per week, and the five month at home stand down period, given the longer stay of RSE workers in New Zealand. 
Samoa State of Emergency update – Repatriation
Message from Samoa Liaison Officer Helen Uiese
Seasonal workers, including RSE workers whose contract of employment have expired, are now being considered for repatriation. It is important to make necessary arrangements through the relevant channel. A list of workers was emailed to the Samoa Consulate to confirm dates of flights and respond to questions regarding the repatriation process. Thank you to everyone who emailed their list, please note that they were shared with the Ministry of Commerce, Industry and Labour (CEO Pulotu Lyndon Chu-Ling and ACEO Lemalu Nele Leilua) and relevant committee.
For those who have not booked return flights for their workers, please contact your travel agent before sending your list to Lana. For those who booked return flights via Samoa Airways, you will need to consider purchasing tickets with Air New Zealand. We understand Samoa Airways will reimburse you with a travel voucher. For more information on Samoa Airways please email Ms Jacqueline Fa'amausili at jfaamausili@samoaairways.com 
The Samoan Government is strict on every passenger satisfying requirements set out in the State of Emergency. Therefore, if travel dates have been confirmed consider planning ahead to ensure workers have completed the following before departure date. They will also need to have this evidence with them, but Lana will be able to provide more information on requirements.  
Confirmation that workers have completed 14 days before departure.
Results of Covid testing three days before departure.
Medical clearance three days before departure.
Please email Helen if you need further information or clarification to helen.uiese@mcil.gov.ws or helenuiese@gmail.com or call 022 355 7371.
Published 5 June 2020
Seasonal labour news
Summerfruit NZ continues to work with other sectors and government agencies to facilitate the repatriation of RSE workers to the Pacific Islands. Last week RSE employers received a survey on worker return priority – if you haven't completed that please do so asap.
Already the survey information has been very well received by the NZ-based High Commissions and Consulates. We now have a solid group working with government to understand and interpret the, still emerging, requirements of Pacific governments. The group is also developing alternative options to assist repatriation. The situation is incredibly fluid, so if you have any queries regarding RSE workers returning to a specific country, please contact Summerfruit NZ and we will provide relevant information and/or contacts.
Published 27 May 2020
Latest update regarding RSE workers
Immigration NZ, plus MFAT and MSD, have provided answers to industry questions for employers of RSE workers here. 
Click here for a summary of Pacific country border restrictions as at 21 May 2020. 
Click here for the Solomon Islands Government travel advisory dated 14 May 2020.
Click here for the Papua New Guinea Government quarantine instructions for international travellers.
Click here for the Papua New Guinea Government letter for new arrivals.
Click here for a list of hotels designated by the Papua New Guinea Government.
Published 22 May 2020
New update regarding RSE workers
Click here for the latest update from Immigration NZ, Ministry of Foreign Affairs and Trade, and Ministry of Social Development. 
Click here for a summary of Pacific country border restrictions as at 8 May 2020. 
Published 11 May 2020
Deductions to RSE workers pay news
Immigration NZ has provided the following update for employers of RSE workers:
Earlier you were advised of the Minister's brief that stated RSE employees should be no worse off when transferring to another employer, and that wage deductions should be closely matched. This has created some tension in the system as there is variance across regions around accommodation costs in particular.
Immigration NZ and the Labour Inspectorate will be taking an approach of Actual, Reasonable & Verifiable. We understand employers using third party providers for accommodation cannot change what the actual cost is and we accept that. We also understand we are moving into colder months and accommodation costs may also account for heating expenses. We will now be viewing differences in deductions under the three categories mentioned Actual, Reasonable & Verifiable.
Our position on domestic travel is unchanged in that employers cover this cost.
Employers must ensure that they have explained to their employees the new set of deductions and that if employees agree, they sign the deduction consent form along with their new employment agreement. Please ensure employees carry a copy of these signed documents with them when they transfer.
Published 7 May 2020
Interim Covid-19 RSE ATR and VOC process
Click here for instructions on applying for VOCs and ATR from the RSE Unit.
Click here for the VOC employee data spreadsheet for the RSE Unit.
Additional industry questions and answers can be found here.
Wage subsidy information for RSE
The RSE Unit has asked for RSE employers to provide their regional RSE manager (Tony or Oiko) with information about those who have accessed the Covid-19 wage subsidy. This information is to assist with New Zealand making representations to Pacific governments about the additional support that has been provided to their people, and identify some of the economic challenge. Please do provide this information as it is important to the RSE programme overall. If you have accessed the subsidy please let Tony or Oiko know: 
Why was it accessed?
How many of your workers?
When did the subsidy start for them?
The why speaks to whether this was a short-term thing to tie workers over or all work has dried up and employer/employee are both experiencing pastoral care and financial strain.
How many speaks to the size of the issue which is very important to Pacific Island governments.
The when speaks to whether workers are coming to the end of their assistance allowance or it just started for them. This sets a tone of urgency as to 'what do we do next' when this runs out.
Published 4 May 2020
New guidance from Immigration NZ
Following a horticulture sector meeting on Friday, Immigration NZ has issued the following guidance on a range of topics including VOCs, ATRs and RSEs here.
New guidance from MSD
The Ministry of Social Development has advised that it has launched a couple of new programmes and that changes are being made to the Covid-19 essential worker leave subsidy in this MSD update here. 
New guidance from MBIE
The Ministry of Business, Innovation & Employment has published additional Q&As and facts in a new document here.
Published 29 April 2020
Moving to Alert Level 3
The Government's announcement yesterday that we will be moving to Level 3 next week  will allow us to do a few more things we can't do at Level 4, such as new orchard development. However, the requirements for staying safe, staying in bubbles (even if expanded), and for maintaining social distance are not changing so the practices in place for Level 4 should be maintained.
It is worth noting that registration with MPI as an essential business is not required at Level 3. For those businesses who have not been operating under Level 4, the industry guidance provided over the period of Level 4 remains relevant.
WorkSafe also has some useful guidance on considerations for safe operating available on their website here. 
Government support for business
Please see the attached document which gives a summary of the available support.
RSE Facebook 
The new RSE Facebook page is now live: https://www.facebook.com/Toso-Vaka-O-Manu-Information-Page-101097578230937/
It's still very much a work in progress with key Immigration NZ messages (around our Q&A doc, etc) still to be translated for the country pages. 
Published 22 April 2020
RSE worker transfer process information 
Below is the process that applies for RSE employers who have approved ATRs but whose workers never arrived in New Zealand and you have now sourced workers from an RSE employer who has a surplus. 
Fill out the attached excel spreadsheet called Employer data for Pacific migration for your region IF you are the 

receiving

 employer.
An accommodation plan that meets Covid-19 health guidelines. It must outline how you will maintain the workers 'bubble' of isolation from others.
A travel plan that meets the Covid-19 health guidelines and covers the sending and receiving arrangement. Please state in the plan how many workers and what nationality. (For example: 10 Ni-Van, 15 Samoan.)
Your employment agreement and deductions list for RSE employees (as the receiving employer).
Nikki Johnson has kindly put together Template for Covid-19 Travel Plan Guidance and documents that is attached for your use. This should assist you with putting together points 2 and 3 above.
Send documents 1 to 4 above to Oiko if the workers are going to the South Island, or send to Tony if they are going to the North Island. Oiko and Tony will contact the appropriate labour inspector for approval of the accommodation plan and employment agreement and deductions list.
North Island – email: tony.jensen@mbie.govt.nz
South Island – email: oiko.mchantung@mbie.govt.nz
Once you have been notified that this has been approved, you will need to send through your list of workers to obtain a VOC. At this stage the process for submitting your VOCs still needs signing off. It is underway with Immigration New Zealand's Visa Services branch and they will be sending out the process as soon as they get sign off. They will also update the Immigration New Zealand RSE webpage on this.
Any questions?
Here are some Q&As that you may find helpful. Also remember that if you have any questions regarding this or other Covid-19 matters, please let us know by sending an email to info@summerfruitnz.co.nz and we will raise them on your behalf next week.
Published 17 April 2020 
RSE worker movement information
Immigration New Zealand has started issuing authorisation letters for the mo​vement of workers for employers with existing joint ATRs or internal transfer ATRs. 
As of Tuesday 14 April, 99 RSE workers have been transferred to a new location by seven RSE employers. Around 86 more workers are wanting to travel by end of April. There are 494 workers listed to travel for the month of May from approximately 15 different employers.
Please review the RSE webpage below as it has been updated with the requirements for RSE Employee Movements.
https://www.immigration.govt.nz/about-us/covid-19/recognised-seasonal-employers-rse-covid-19-information
In order to obtain an MBIE authorisation letter for employee travel the following is required:
A Covid-19 appropriate accommodation plan that meets Ministry of Health guidelines that is approved by the RSE Labour Inspectorate.

That includes how the workers will be isolated from other groups, travel as a group 'bubble' and the bubble is maintained at the new accommodation.
(Shared accommodation such as backpackers/motels/camps that have non RSE people staying are not likely to be approved, but this can be discussed with the labour inspector.)
A Covid-19 appropriate travel plan that meets Ministry of Health guidelines.

This should outline how the workers will travel as a 'bubble' and maintain that bubble throughout the travel. Vans, private bus, charter flights are all appropriate.
(It is up to the employer to provide any protective gear).
You will then be issued an MBIE authorisation letter for employee travel for that particular transfer.
The following documents should be carried by the lead person travelling with the employees and be able to be produced if stopped and queried:
The MBIE authorisation letter for employee travel.
The Covid-19 appropriate travel plan.
A travel register identifying all employees travelling.
Identification from the business (business card with logo).
Letter from the owner of the business authorising the employee travel.
Guidelines for those employers wishing to transfer surplus workers to another employer who has a shortage will be coming out from the RSE Unit. It has been identified that under Regulation 21 of the Immigration (Visa, Entry Permission, and Related Matter) Regulations 2010, Immigration New Zealand can accept an email request from you as the workers' agent to make this application.
Published 15 April 2020
Covid-19 Essential Workers Leave Support
The Covid-19 Essential Workers Leave Support is available for essential businesses to pay their employees who can't work.  
This means your essential workers:
can't come into work because Ministry of Health guidelines recommend they stay at home, and
can't work from home.
NB: You can't receive the leave support payment and the wage subsidy for the same employee at the same time. 
To qualify
You must be an essential business and have essential service workers who either:
are at higher risk if they get Covid-19, and Ministry of Health guidelines recommend they stay at home while we're in lockdown (and potentially longer)
come into contact with someone who has Covid-19 and must self-isolate for 14 days (as required by Ministry of Health guidelines)
have tested positive for Covid-19 and are required to remain off work until they've been cleared by a health professional to be released from self-isolation, or
have household members who are at higher risk if they get Covid-19 and the Ministry of Health recommend the worker also remains at home to reduce the risk to them.
You must also:
have had a conversation with your employee about how you can best support them at this time (eg use of any sick or discretionary leave – if you can't pay the full amount of this leave to your employee, you can apply for the Leave Support to top it up)
not be able to financially support your employee due to the Covid-19 public health restrictions (eg the cost of paying for your employees' leave and paying for replacement staff is significant).
When you apply you need to complete a declaration that includes declaring you've confirmed with your employee that they meet the Ministry of Health guidelines, you meet the criteria for payment, and consent that information about your business and the subsidy received may be published on a public register. 
How much you can get?
The Covid-19 Essential Workers Leave Support will be paid at a flat rate of:
$585.80 for people who were working 20 hours or more per week (full-time rate)
$350.00 for people who were working less than 20 hours per week (part-time rate).
It will be paid as a lump sum and covers four weeks per employee. If you need to apply for your employee again after the four weeks is up, you can do this in the fourth week.
If you worked variable hours (or your employee did), you can use an average to work out what rate to apply for.
Use the average hours worked each week:
over the last 12 months, or
over the period of time you (or they) have been employed (if it's less than 12 months). 
If the average hours are:
20 or more, apply for the full-time rate
less than 20, apply for the part-time rate.
Applying for payment
You apply online for the Covid-19 Leave Support on the Work and Income website here.
When you apply you will need to provide:
your business IRD number and IR customer name (linked to your business IRD)
your business name, address, contact details, NZBN and bank account details
the names of your employees, birth dates, their IRD numbers and employment type (whether they're working less than 20 hours, or 20 hours or more).
You must discuss with your employee that you intend to apply for the payment and get their consent. Refer to the Ministry of Social Development statement here for details on how the information you provide is used. 
You can use this declaration form here to confirm this with your employee.
If you don't have people working for you and you're applying for yourself, you will need to provide your:
business IRD number (this is your personal IRD number) and IR customer name (this is your name, not your trade name)
employment type (whether you're working less than 20 hours, or 20 hours or more)
business address, contact details, and bank account number.
If it's approved Work and Income will text or email you and make a payment. If declined they will notify you. 
Your bank will use a specific reference depending on what payment you've applied for: MSD Covid19E
Work and Income will check the information you've provided is the same as what's held by Inland Revenue.
What do you pay your staff?
If you are receiving the Leave Support, you must try your hardest to pay the employee named in your application at least 80% of their usual wages. If that isn't possible, you need to pay at least the payment rate. 
If your employee's usual wages are less than the Leave Support, you must pay them their usual wages. Any difference should be used for the wages of other affected staff – the Leave Support is designed to keep your employees connected to you.
Employers do not need to pay tax or GST on the leave support they receive on behalf of employees (ie for most businesses, the Leave Support is classified as 'excluded income' for income tax purposes). Employees will need to pay tax as its part of their normal wages. This means it is subject to the usual PAYE, Student Loan, KiwiSaver deductions, etc.
If you're self-employed, you need to pay income tax on the Covid-19 Essential Workers Leave Support you receive, as it's a payment to replace a loss of earnings.
Who can I contact?
You can call Work and Income (0800 40 80 40) if you have questions about details of the Essential Workers Leave Support, however they have advised they cannot give information about the status of applications over the phone.
FAQs
A list of frequently asked questions can be found here.
Published 7 April 2020
The following provides information on new Covid-19 developments and requests for information to assist with the Government's planning.
Employers of RSE workers
The following guidance has been provided to employers of RSE workers whose workers need to move to other employers/regions.
If this situation applies to your employees, please fill in this spreadsheet and return it to Maile Giffin at Immigration NZ by email to maile.giffin@mbie.govt.nz by 3pm today, Monday 6 April 2020.
1. Are there RSE movements around the country protocols/instructions available to enable movements to commence?
Immigration NZ is working to develop a framework that enables the wider movement of RSE employees to different regions.
2. What progress is there with changing the ATR rules for flexible movement of RSE workers between employers as we may be in lockdown for some time?
Understanding that new ATRs will be required as the situation has changed significantly under Covid-19 Alert Level 4, Immigration NZ is looking into processes that would accommodate a more flexible approach.
3. Are there changes to the student visa work hour limitation and does this change apply to horticulture and viticulture?
Conditions on student visas are being relaxed which would allow them to work full time in essential services, but they must have already been working in the essential service at the time of the Level 4 Alert.
4. Are there going to be changes to visitor visas to allow work?
Not at this stage. Official communication from Immigration NZ is due out shortly.
Additional information
Holders of an RSE Limited Visa with an expiry date of 2 April to 9 July 2020 inclusive, who are in New Zealand on 2 April 2020, will have their visas automatically extended to 25 September 2020. Confirmation of extensions will be emailed to all visa holders. The conditions on the visa at the time of the extension still apply.
RSE employees will require an extension of their insurance cover.
There is currently no financial assistance available through the Ministry of Social Development for people who are on temporary visas (of any sort – student/work/visitor, etc).
Check the Ministry of Social Development website for updates on Monday, 6 April at noon for more information about essential workers Covid-19 leave payment scheme.
Personal Protective Equipment
The Ministry of Health has set up a portal for the ordering of PPE for essential services. At this stage only face masks can be ordered, but this will expand into other equipment as the information you provide will enable the Ministry to forecast usage and allocate PPE on a national basis to staff in essential services. The portal can be accessed here.
The Ministry notes that it cannot guarantee supply and encourages you to continue ordering PPE through your own supply channels.
Further information for essential workers in health and non-health workplaces on using personal protective equipment can be found on the Ministry's website here.
Published 6 April 2020
This is a quick update on some matters that are ongoing. On essential business verification; MPI report that all is going well, and they've received a positive reception from businesses. MPI's Director General, Ray Smith, has acknowledged to Mike Chapman that the horticulture industry is generally on top of the requirements.
We continue to encourage growers to, wherever possible, defer non-essential work and minimise the work during this lockdown period, so as to support the effectiveness of the Level 4 lockdown.
Horticulture industry guidance
Early next week we hope be able to send you guidance for horticultural businesses, which has been agreed by MPI and the horticulture sector. The objective here is to ensure that businesses and MPI verifiers understand the standard required to meet the Level 4 lockdown requirements, applicable to our sector.
Essential business registration
As noted yesterday, MPI has had to close off the online essential business registration. That process can now be done by sending MPI an email to info@mpi.govt.nz. Please use the email subject Essential Business Registration so that it can be directed to the appropriate team within MPI. More information can be found on the MPI website here.
Essential Workers Leave Scheme
Yesterday the Government announced an Essential Workers Leave Scheme focused on three groups of essential businesses workers. Employers will be eligible to apply for those employees under the scheme, including:
Workers who are self-isolating in accordance with public health guidance because they have contracted the virus or have come into contact with someone who has contracted the virus (or have a dependent they need to care for who is sick or self-isolating).
Those deemed at higher risk if they contract Covid-19, in accordance with public health guidance and as such should self-isolate for the duration of the lockdown (and potentially longer).
Those who have household members who are deemed at higher risk if they contract Covid-19, in accordance with public health, and as such should self-isolate for the duration of the lockdown (and potentially longer) to reduce the risk of transmitting the virus to that household member.
Further information on the leave scheme will be available from midday on 6 April. In the meantime, click here to read more.
Donate unsold produce to families in need
The lockdown is affecting many workers and their families. With some sales channels closed down it may be you have produce that will be unsold, and could help support New Zealanders in need. HortNZ has worked with Fair Food to provide a solution that may be of use or interest to you. Find out more here.
Published 3 April 2020
MPI have advised that they are shutting down the online essential business registration system. Due to the rapid nature of setting it up, there are a number of critical software matters they need to address, which cannot be done while the system is live.
Once the online system is shutdown, MPI will provide a phone number for businesses to call and go through the process. So, if you have not registered and expect you may need to, you will still be able to.
Published 2 April 2020
Ministry for Primary Industries essential business verification. Since last Friday and over the weekend, MPI verifiers visited approximately 12,000 registered businesses as an 'educational' visit. The feedback we've received from MPI is very general and, as yet, no summerfruit businesses have been visited. 
Businesses must implement the procedures and processes set out in their registration to address segregation, worker safety and prevent virus spread. Implementing these procedures is mandatory. If you cannot meet the requirements your business will be shut down. MPI is working on making the online registration accessible for businesses so you can update your procedures if required. 
This week, MPI will conduct verification visits to assist businesses in understanding and meeting the requirements. We are working with MPI on the clarity of the requirements.
Earlier today, sector CEOs and MPI discussed a range of issues relating to how the horticulture industry is/can meet the requirements to continue to operate safely. There are a number of issues that are unclear, or the interpretation is inconsistent, so we are working on setting out guidelines that we can agree with MPI. They include:
How to achieve social distancing, or address this if not possible (eg use of PPE or screens)?
What are the requirements for transport?
We are also working with MPI to provide their verifiers with our sector contact details in the event verifiers wish to discuss the situation of a business during or following a visit. 
Likewise, if you are receiving a visit and wish to discuss the matter with Summerfruit NZ, please call Richard Palmer directly on 021 177 1337. If Richard does not answer, please send him a text message and he will call back asap. 
You should have received an email from HortNZ regarding limited supplies of masks and hand sanitiser. Please contact antony.heywood@hortnz.co.nz if you are looking for supplies of:
Sanitiser – 1 x ctn = 12 litres @ $219 + gst per ctn. Courier $17-$30 depending on area.
Surgical masks – 50 units per pack, @ $78 + gst per pack. Courier $15-$20.
Independent fruit and vegetable retailers – are now approved for door-to-door, local fruit and vegetable box deliveries only and all Covid-19 anti-transmission and food safety measures must be in place. Summerfruit NZ, along with HortNZ, continues to work on approval for retail operations to open. 
Lastly, please update your mobile phone details with us if you have not received our text messages last week by emailing info@summerfruitnz.co.nz 
For further information on these developments, check out the Hort NZ website here.
Published 30 March 2020 
MPI to begin visits from today 
The Ministry for Primary Industries will be visiting packhouses and other horticultural operations across the country from today. These are educational visits to help the industry understand its obligations as an essential service and help with compliance to stop the spread of Covid-19, which is the Government's chief objective.
For more information click here.
Published 27 March 2020
Essential business registration to remain open 
MPI have confirmed that essential business registration will remain open after tomorrow. That enables our sector to get started on crucial seasonal activities should the lockdown continue on past the next few weeks. In the meantime, we encourage growers to support the Government's intent and only undertake critical tasks.
We will continue to keep you informed as information becomes available.
MPI responses to key grower questions and concerns  
MPI has responsed to key grower questions and concerns, such as the definition of a horticulture essential service, the 2m distancing rule, growers and workers who are over 70, and independent fruit and vegetable retailers.
Here are MPI responses to key grower questions and concerns There is also a form employers can fill in and give their employees to confirm they are required to move to and from work if questioned by police, etc. 
MPI clarification of 'essential service' in the horticulture industry 
Here is the MPI clarification of this essential service category published on their website.
Any entity involved in the packaging, production and processing of food and beverage products, whether for domestic consumption or export.
Any production practices undertaken by growers that contributes to the growing of fresh fruit, vegetables and berries. This is not limited to growers who are directly in harvest at the moment, but also undertaking activities to plant new crops, maintain orchards and farms and harvest. We don't consider the development of new blocks to be essential, as these are activities for longer term food production, rather than existing production on orchards and farms. However, we consider that each business owner should make their own decision whether the stage of production they are currently in is essential to contribute to the supply of fresh fruit, vegetables and berries to New Zealand.
Published 26 March 2020 
Guidelines for growers and packhouses 
More information is now available about Covid-19 Alert Level 4 and the operation of the horticulture industry as an essential service. The HortNZ website includes some guidelines for growers and packhouses to use when operating as essential businesses under Alert Level 4. 
MPI requires essential services to register  
The primary industries have been included on the Government's list of essential services and MPI now requires those businesses to register for safe practice. Below is a link to the register and more information on how to register.
Summerfruit NZ is receiving many queries from growers on how the move to Alert Level 4 will affect their businesses and we are working hard to support you and ensure you receive the latest information as it becomes available.
Published 25 March 2020
Covid-19 Level 4 Response – Guidance for summerfruit growers 
The following information is to provide growers with guidance on the 'essential' nature of ongoing operations on summerfruit orchards, and some of the support available, as New Zealand moves to a Covid-19 Level 4 Response.
What is 'Essential'?
Any entity involved in the packaging, production and processing of food and beverage products, whether for domestic consumption or export.
Any entity involved in relevant support services, such as food safety and verification, inspection or associated laboratory services, food safety and biosecurity functions.
Any entity whose closure would jeopardise the maintenance of animal health or welfare standards (including the short-term survival of a species).
What is 'Non-Essential'?
There is no specific guidance for the primary sector on what is non-essential, however essential covers the production and distribution of food, and the support services only. Noting the specific reference to maintenance of animal welfare would suggest that maintenance of trees, vines, etc where no immediate negative impact will occur, would be precluded, at least in the short term (the four weeks proposed).
Summerfruit New Zealand perspective
The decision by the Government to move to Level 4, reflects the gravity of the situation and we as an industry need to remember that this is about the vulnerable in our community and our health workers – mostly it's not about us. This is an unprecedented exercise for New Zealand and all New Zealanders, and that includes us taking all necessary and practicable steps to support for the Government's approach. 'Flattening the curve' requires action by all New Zealanders to minimise the transmission of Covid-19 by isolating in all but essential circumstances.
Summerfruit NZ's perspective is, therefore, that the summerfruit sector should act in accordance with the Government's intent and approach to manage Covid-19 – this is not optional. We suggest to growers that for the next four weeks only essential and time-critical post-season activity occurs, for example, the application of post-harvest agrichemicals for pest and disease control, fertiliser applications, or time-critical disease control pruning. This does not, therefore, allow for winter pruning operations. We will confirm with the Government that we reserve the right to revisit this position after four weeks, as ongoing delays will begin to impact next season's food production.
If you must undertake essential activity, you will be required to register with MPI. This process is not yet in place, but fundamentally you will be required to set out how you will manage your workplace to achieve the community standard of isolation while still working. If you cannot answer these questions satisfactorily, you will not be able to remain open.
We encourage all growers to heed the intent of the Level 4 Response – to eradicate Covid-19 and protect your fellow New Zealanders.
As the Government has said:
Remember, whatever you do must be solitary. We're asking that you only spend time with those who you are in self-isolation with, and keep your distance from all others at all times.
We need your support to protect New Zealand and eradicate Covid-19. Enforcement measures may be used to ensure everyone acts together, now.
What about working from home?
Working from home is encouraged. We are conscious that there is a need to process returns from the market and pay grower returns, to pay bills, and to pay staff. Such activity can occur from home.
What about my backpacking workers?
Your backpackers must isolate like everyone else. This is not an opportunity for them to visit our best tourist sites without masses of others. They must stay locked down like everyone else. You should advise them to stay where they are. If they do not please be prepared to provide their vehicle registration and mobile phone numbers to the appropriate authorities (to be confirmed).
What about leave payments?
The Covid-19 Leave Payment is available for employers to claim for all employees who 'self-isolate' under set circumstances. This does not include mandated self-isolation under Level 4 Response (from Employment NZ website):
The Covid-19 Leave Payment Scheme is financial support for people who should self-isolate but might be deterred because of financial reasons.
The scheme only covers self-isolation under public health guidelines. The guidelines state that a person is required to self-isolate if they have arrived in New Zealand recently, travelled to China, Italy, South Korea, or Iran, or been a close contact of confirmed case of Covid-19.
What about wage subsidies?
Wage subsidies may be available for all employers that are significantly impacted by Covid-19 and are struggling to retain employees as a result, including those in the summerfruit sector. If you are unsure of your eligibility, contact your regional employers' organisation.
Please refer to the Work and Income website.
To qualify for the wage subsidy (from Employment NZ website):
your business must be registered and operating in New Zealand
your employees must be legally working in New Zealand
the business must have experienced a minimum 30% decline in actual or predicted revenue over the period of a month when compared with the same month last year, and that decline is related to Covid-19
your business must have taken active steps to mitigate the impact of Covid-19
you must make best efforts to retain employees and pay them a minimum of 80% of their normal income for the subsidised period.
When can I register with MPI?
This process is being set up and should be available in a day or two. Summerfruit NZ will advise growers once this is available.
Please be assured that we are working hard to advocate on behalf of summerfruit growers while the Government develops its strategy to combat Covid-19. Further information and guidance will be provided as it becomes available.
If you have any queries, please contact Richard Palmer on 021 1771 337 or Tim Jones 027 221 9378.
Published on 24 March 2020
Text message to growers from Summerfruit NZ 
SNZ message. All orchards, packhouses, coolstores & export entities are essential service that can continue to operate under strict rules. Contact Richard Palmer with queries 021 177 1337. For details see https://www.hortnz.co.nz/news-events-and-media/media-releases/covid-19-update-for-horticulture/
Sent 7.43pm, Monday 23 March 2020
Text message to growers from Summerfruit NZ 
SNZ advises the PM has announced that NZ has moved to COVID-19 Alert Level 3 with a move to Alert Level 4 to take place in 48 hours. We will update growers later today with what this means for the operation of the horticulture industry, once we have met with government officials.
Sent 3.30pm, Monday 23 March 2020
A message from interim chief executive, Richard Palmer.
Covid-19 dominates activity across the country, with borders now effectively closed to travellers, and the Government yesterday announcing a huge support package to limit the damage to the economy. This is a situation without precedent, disrupting activities and causing a rethink on our hygiene, interpersonal connection, and of course travel. The Government support package addresses a couple of the key concerns for business, namely dealing with leave and wage subsidies. The key aspects of this package are:
Further information can be found on the Work and Income website: Covid-19 employer support.
I am in no doubt that the responses to Covid-19 are having some effect on your businesses and lives. This time may be an opportunity to address some of our labour challenges by seeking out new staff, as other sectors suffer short to medium term difficulties. Summerfruit NZ will continue to work with other business organisations to shape the Government response to Covid-19. Should you have any queries or suggestions please do not hesitate to get in touch with us. 
Published 18 March 2020
Can I submit a new application if additional employees need the Leave Support who weren't included in my first application?
If you have additional employees who need to stay at home and you haven't applied for them yet, you can submit a new application at any time. 
Can I reapply for the same employee(s) at the end of four weeks?
Yes. You can re-apply for the same employee(s) as early as three weeks after the initial application date. To ensure that there are no gaps in payment, you should re-apply before the end of the four-week leave period.