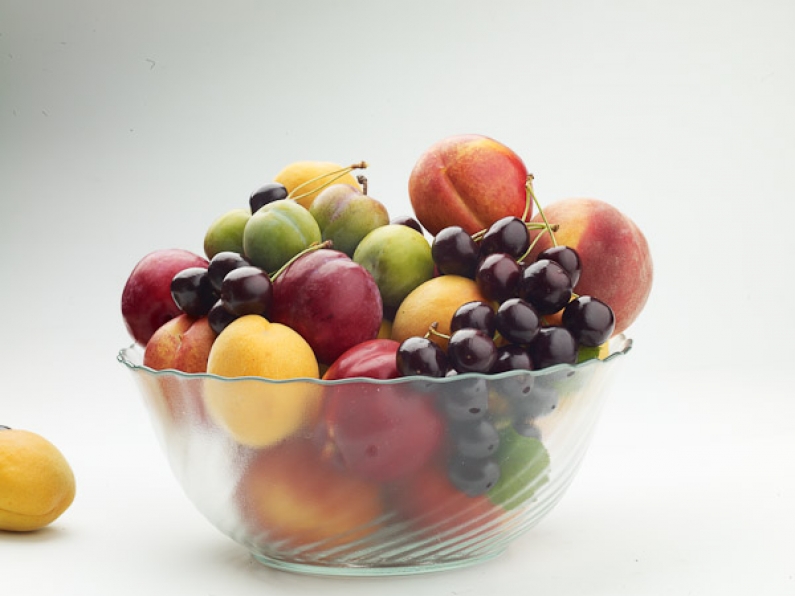 Summerfruit NZ continues to cooperate with others across the horticulture sector to resolve issues and clarify matters in situations relevant to us.
Recent developments 
Please see the Ministry for Primary Industries guidance for the horticulture industry on operating under Covid-19, via the HortNZ link here. 
For the employee permit to travel during Alert Level 4 template, click here.
For further information and advice see the MBIE, MPI and Covid-19 websites.
Update on moving to quarantine free travel
The Industry Collective continues to work on the details with government to establish the quarantine free travel system.
The start dates with first the MIQ flights converted to quarantine free travel are in October. There are no firm dates as making the arrangements for the workers coming on these flights to have at least their first Covid injection before departure from the Pacific and establishing with Ministry of Health how on shore employer based quarantine will be run, is work in progress. The plan is for this employer-run quarantine to be for seven days with Covid tests on day zero and five. We have asked that these tests be saliva tests. We are also working on the other conditions including repatriation and how worker allocations are to be made. As soon as we have finalised conditions, we will advise them.
The only MIQ flight that remains is the Solomons flight that arrives on 4 November. This flight remains MIA because the New Zealand Government has been doing the quarantine free travel negotiations with Vanuatu, Tonga and Samoa and no other Pacific countries.
Alert level change for Wednesday
On Monday, the Government announced that New Zealand, apart from Auckland, will move to Alert Level 2 at 11.59pm on Tuesday, 7 September. Auckland will remain at Level 4 until a review on Monday, 13 September.
Published 7 September 2021
Alert level changes announced
On Friday, the Government announced that New Zealand, south of Auckland, will move to Alert Level 3 at 11.59pm on Tuesday 31 August. The Government will announce how long Auckland and Northland will remain at Level 4 today.

The boundary south of Auckland will be the same boundary as used in February this year.  Please click here to see a map of the area.

The Government made these decisions based on the highly infectious nature of the Delta Covid variant and the dramatic impact it could have on the country through widespread community transmission. 

In making the announcement, the Government also said that there will be no travel across this boundary, unless the person is an essential worker and their employer has successfully applied and received an exemption and associated QR code. Therefore, employees should carry their QR code and the exemption letter from their employer, at all times, as well as identification like a driver licence. 

The Ministry for Business, Innovation and Employment (MBIE) is running the exemption process. Exemption applications can be made from 12pm, noon on Sunday 29 August. Employers should go to the MBIE website from Sunday afternoon to make an application. 
Published 30 August 2021
Alert Level 4 guidelines
The staff health & safety during Alert Level 4 guidelines are being updated to take into account the Delta Covid variant. Yesterday we posted a link to the draft protocols but HortNZ have advised that as MPI and the horticulture sector are still reviewing the protocols, the former guidelines here should be followed.
As soon as the updated guidelines are finalised, we will advise you.
Published 26 August 2021.
MPI health & safety audits
The Ministry of Primary Industries has advised it is going to be carrying out some verification activity, via telephone, to check if essential industries like horticulture are following Alert Level 4 guidelines around health and safety.
Mandatory recordkeeping on its way
Seven days after the next change in alert levels, whenever that might be, there will be a requirement to undertake mandatory scanning or record-keeping on premises. The requirement is likely to apply to most businesses, with the possible exception of supermarkets and some other retail outlets.
If you are unsure of what this means to you and your business, click here for the guidance from government.
Contact tracing at your workplace
All workplaces and businesses legally must display an NZ COVID Tracer QR code for each location. This applies at all Alert Levels.If you haven't set up contact tracing in your business and want to know how to get a QR code poster click here.
Published 25 August 2021.
Alert Level 4 extended

The Government has announced that New Zealand will remain at Alert Level 4 until 11.59pm on Friday, 27 August with a review on Friday, 27 August.
Auckland will remail at Alert Level 4 until at least 11.59pm on Tuesday, 31 August with a review on Monday, 30 August.
Published 23 August 2021
New Zealand stays at Alert Level 4

As announced at 3pm this afternoon, all of New Zealand is staying in Level 4 lockdown until 11.59pm on Tuesday, given further cases in Auckland and the news today of cases in Wellington. This decision will be revisited by the Government on Monday.
Today's decision means everyone is to continue to following the protocols and expectations around workplace bubbles, 2m distancing and the use of Personal Protective Equipment (PPE). These are a minimum requirement, given the Delta Covid variant is so infectious.
To reaffirm:
Use masks at all times, for the greatest protection and effectiveness.
Strengthen workplace bubbles, being particularly mindful of how staff travel to and from work and congregate during break times.
Maximise the distance between staff and reduce the density of staff in bubbles, as much as possible.
Regularly checking the temperatures of staff and visitors is recommended, along with keeping of records to strengthen the ability to trace the movements and interactions of staff.
Make sure that there are no financial disincentives for staff to stay at home when unwell.
Check and maintain ventilation systems to ensure optimum operation.
Published 20 August 2021
Update from the Ministry for Primary Industries 
The Ministry for Primary Industries (MPI) has officially advised that the settings for this Alert Level 4 are the same as those used last year in Level 4.
However, because this strain of Covid is far more virulent, more precautions need to be taken. The protocols adhered to last time need to be viewed as minimum standards.
Who is able to operate?
MPI is not registering businesses at this time. The businesses involved in the activities below are able to operate:
Primary industries (food and beverage production for both domestic consumption or export, plus the relevant support services) and veterinary and animal health and welfare services. It also includes businesses transporting freight.
Pest management services, key elements of pulp and paper plants and solid fuel. 
Services involved in diagnostics for critical businesses or services like biosecurity, food safety, or public health.
However, independent retailers and greengrocers cannot open for customer access in Level 4, but can operate contactless delivery services.
Keeping safe
As above, more precautions need to be taken because the Covid Delta variant is highly contagious. The Government is emphasising the following:
Workplace bubbles are more important than last time. Watch that they are not broken before and after work, and at break times when people might want to gather together, by habit. For example, in the smoko room or around the tractor. 
Physical distancing is 2 metres. If you have staff within 2 metres and using Perspex screening, they must use masks as well. 
Wear a mask at all times. To and from work, and at work, and any time you are outside your home bubble.
Temperature testing is strongly encouraged before people enter the work site. Staff with high temperatures must go home.
People who are unwell must stay at home. 
Keep vulnerable people away from work at this time. 
Consider reducing workplace density so that there are fewer people on site to help with social distancing and mitigate risks.
Keep encouraging everyone to get vaccination.
Being vaccinated does not mean people will not contract Covid and, more importantly, they can still be a carrier.
Boundaries/borders and travel
Boundaries/borders are likely to be needed and will be established over the next two days.
Employers are required to provide their employees with a letter to permit them to travel during Alert Level 4.
Click here for the letter template.
At this stage, registering with MBIE or carrying QR codes is not required. This is possible in the future when borders are established, however.
Financial assistance
This is what the Government has said but updates are expected:
The Government's Covid-19 Wage Subsidy Scheme will be available for businesses across New Zealand when there is a regional or national move to Alert Levels 3 and 4 for a period of seven days. The Wage Subsidy Scheme allows eligible employers anywhere in the country to apply for support if they expect a loss of 40% of revenue as a result of the alert level increase. Businesses will be eligible for $600 per week per full-time equivalent employee, and $359 per week per part-time employee.
Export markets
To date, there has been no adverse reaction or increased protocols from any of our export markets.
MPI engagement
MPI is planning on checking in with growers, farmers and processors about workplace protocols. These will be over the phone, rather than in person.
To summarise 
Businesses must operate safely and meet Covid-19 requirements. For more information, please visit Unite Against Covid-19, the MBIE website and MPI's website.  
Please note that this advice could change at short notice as the situation evolves. We are committed to updating you with any changes or developments, and if any additional protocols may be required, through this website and via Prunings newsletter.
Please keep an eye on the HortNZ website, as well as the Summerfruit NZ website which will be updated regularly as more information comes to hand. 
New Zealand moves to Alert Level 4
From 11.59pm on 17 August, the whole of New Zealand moved to Alert Level 4 after a positive case of the Covid-19 Delta variant was found in Auckland on Tuesday. Both Auckland and Coromandel will be in lockdown for seven days and the rest of the country for at least three days. 
Summerfruit NZ is closely monitoring these developments and is working with the Government to understand what effects this will have on the summerfruit industry.
The Ministry for Primary Industries has advised us that the horticulture industry is to continue to operate as it did during the last nationwide, Level 4 Lockdown, at least until further notice as follows:
Primary industries (food and beverage production for both domestic consumption or export, plus the relevant support services) and veterinary and animal health and welfare services. It also includes businesses transporting freight.
Businesses must operate safely and meet Covid-19 requirements.
Please note that this advice could change at short notice as the situation evolves. We are committed to updating you with any changes or developments, and if any additional protocols may be required, through this website and via Prunings newsletter.
Please continue to follow Covid protocols established last year – here is a link to what Alert Level 4 means. Please remember to:
use the Covid tracer app
wear masks in public
wash hands regularly
keep socially distant (2m minimum).
Published 18 August 2021
Update on the movement of RSE workers from the Pacific, and visa extensions
You'll likely be aware that on Monday, 10 May, the Government announced that MIQ will be opening up to 300 RSE workers every month from June onwards, with a total of 2,400 planned to arrive by March 2022. The horticulture industry coalition group – with CEs from NZ Kiwifruit Growers Incorporated, NZ Apples & Pears, Summerfruit NZ, NZ Winegrowers, NZ Ethical Employers and HortNZ welcomed the announcement in the media release below.
There were aspects that we had negotiated with the Government on, relating to the cost to growers and employers of bringing these RSE workers into New Zealand. These new RSE workers will start to arrive in July and August, and RSE employers have been contacted about this. More details will be coming soon about flights arriving in September onwards.
We've also been talking to Immigration NZ and Minister Faafoi about the extension of visas for those RSE workers, and backpackers, who are in the country at the moment and wish to stay. This requires legislation change, and there is a Bill currently going through the House on this issue. We will update you as soon as possible about progress on visa extensions. 
Published 12 May 2021
Summerfruit NZ welcomes Government's decision to bring in more workers from the Pacific
Summerfruit NZ, along with the New Zealand horticulture industry, has welcomed the Government's latest move to increase the flow of workers from the Pacific, in support of the Recognised Seasonal Employer scheme. Read the media release here.
Published 10 May 2021
Working Holiday Visa extensions
We've had recent inquiries from employers about the ability to employ Working Holiday Visa (WHV) holders who have recently been granted extensions but are not yet visible in Visaview. Immigration New Zealand (INZ) systems are unable to update until late March, so employers only need an email from INZ advising that the visa holder has been granted the extension.
Please see below the official advice from INZ. If you have any queries, please do make contact with us.
In December last year, the Government announced that Working Holiday Visa holders in New Zealand on 21 December 2020 with a visa expiry date between 21 December 2020 and 30 June 2021 (inclusive) would have their visa automatically extended for six months.
The Government also announced that restrictions on the maximum duration of work permitted would be relaxed, allowing Working Holiday Visa holders to continue working in any industry they choose. However, Working Holiday Visa holders are still not able to work in permanent employment.
Immigration New Zealand has contacted all eligible Working Holiday Visa holders by email to confirm the automatic six-month extension.
This email stated eligible Working Holiday Visa holders would receive further confirmation of the extension by March 2021, once INZ's ICT systems were updated.
In the interim, Working Holiday Visa holders eligible for the six-month extension may use their confirmation email from INZ as proof of their right to work when engaging with prospective employers.
Published 10 March 2021