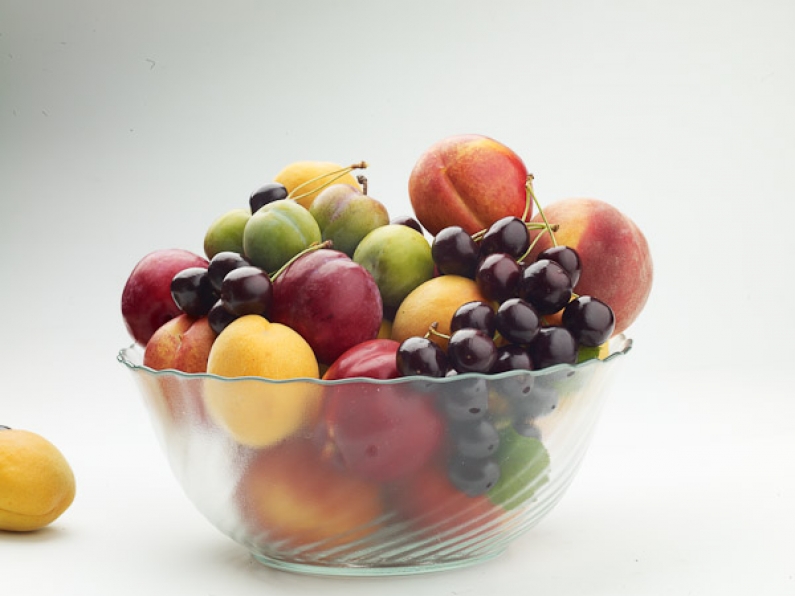 Summerfruit NZ continues to cooperate with others across the horticulture sector to resolve issues and clarify matters in situations relevant to us.
Recent developments 
This is a quick update on some matters that are ongoing. On essential business verification; MPI report that all is going well, and they've received a positive reception from businesses. MPI's Director General, Ray Smith, has acknowledged to Mike Chapman that the horticulture industry is generally on top of the requirements.
We continue to encourage growers to, wherever possible, defer non-essential work and minimise the work during this lockdown period, so as to support the effectiveness of the Level 4 lockdown.
Horticulture industry guidance
Early next week we hope be able to send you guidance for horticultural businesses, which has been agreed by MPI and the horticulture sector. The objective here is to ensure that businesses and MPI verifiers understand the standard required to meet the Level 4 lockdown requirements, applicable to our sector.
Essential business registration
As noted yesterday, MPI has had to close off the online essential business registration. That process can now be done by sending MPI an email to info@mpi.govt.nz. Please use the email subject Essential Business Registration so that it can be directed to the appropriate team within MPI. More information can be found on the MPI website here.
Essential Workers Leave Scheme
Yesterday the Government announced an Essential Workers Leave Scheme focused on three groups of essential businesses workers. Employers will be eligible to apply for those employees under the scheme, including:
Workers who are self-isolating in accordance with public health guidance because they have contracted the virus or have come into contact with someone who has contracted the virus (or have a dependent they need to care for who is sick or self-isolating).
Those deemed at higher risk if they contract Covid-19, in accordance with public health guidance and as such should self-isolate for the duration of the lockdown (and potentially longer).
Those who have household members who are deemed at higher risk if they contract Covid-19, in accordance with public health, and as such should self-isolate for the duration of the lockdown (and potentially longer) to reduce the risk of transmitting the virus to that household member.
Further information on the leave scheme will be available from midday on 6 April. In the meantime, click here to read more.
Donate unsold produce to families in need
The lockdown is affecting many workers and their families. With some sales channels closed down it may be you have produce that will be unsold, and could help support New Zealanders in need. HortNZ has worked with Fair Food to provide a solution that may be of use or interest to you. Find out more here.
Published 3 April 2020
MPI have advised that they are shutting down the online essential business registration system. Due to the rapid nature of setting it up, there are a number of critical software matters they need to address, which cannot be done while the system is live.
Once the online system is shutdown, MPI will provide a phone number for businesses to call and go through the process. So, if you have not registered and expect you may need to, you will still be able to.
Published 2 April 2020
Ministry for Primary Industries essential business verification. Since last Friday and over the weekend, MPI verifiers visited approximately 12,000 registered businesses as an 'educational' visit. The feedback we've received from MPI is very general and, as yet, no summerfruit businesses have been visited. 
Businesses must implement the procedures and processes set out in their registration to address segregation, worker safety and prevent virus spread. Implementing these procedures is mandatory. If you cannot meet the requirements your business will be shut down. MPI is working on making the online registration accessible for businesses so you can update your procedures if required. 
This week, MPI will conduct verification visits to assist businesses in understanding and meeting the requirements. We are working with MPI on the clarity of the requirements.
Earlier today, sector CEOs and MPI discussed a range of issues relating to how the horticulture industry is/can meet the requirements to continue to operate safely. There are a number of issues that are unclear, or the interpretation is inconsistent, so we are working on setting out guidelines that we can agree with MPI. They include:
How to achieve social distancing, or address this if not possible (eg use of PPE or screens)?
What are the requirements for transport?
We are also working with MPI to provide their verifiers with our sector contact details in the event verifiers wish to discuss the situation of a business during or following a visit. 
Likewise, if you are receiving a visit and wish to discuss the matter with Summerfruit NZ, please call Richard Palmer directly on 021 177 1337. If Richard does not answer, please send him a text message and he will call back asap. 
You should have received an email from HortNZ regarding limited supplies of masks and hand sanitiser. Please contact antony.heywood@hortnz.co.nz if you are looking for supplies of:
Sanitiser – 1 x ctn = 12 litres @ $219 + gst per ctn. Courier $17-$30 depending on area.
Surgical masks – 50 units per pack, @ $78 + gst per pack. Courier $15-$20.
Independent fruit and vegetable retailers – are now approved for door-to-door, local fruit and vegetable box deliveries only and all Covid-19 anti-transmission and food safety measures must be in place. Summerfruit NZ, along with HortNZ, continues to work on approval for retail operations to open. 
Lastly, please update your mobile phone details with us if you have not received our text messages last week by emailing info@summerfruitnz.co.nz 
For further information on these developments, check out the Hort NZ website here.
Published 30 March 2020 
MPI to begin visits from today 
The Ministry for Primary Industries will be visiting packhouses and other horticultural operations across the country from today. These are educational visits to help the industry understand its obligations as an essential service and help with compliance to stop the spread of Covid-19, which is the Government's chief objective.
For more information click here.
Published 27 March 2020
Essential business registration to remain open 
MPI have confirmed that essential business registration will remain open after tomorrow. That enables our sector to get started on crucial seasonal activities should the lockdown continue on past the next few weeks. In the meantime, we encourage growers to support the Government's intent and only undertake critical tasks.
We will continue to keep you informed as information becomes available.
MPI responses to key grower questions and concerns  
MPI has responsed to key grower questions and concerns, such as the definition of a horticulture essential service, the 2m distancing rule, growers and workers who are over 70, and independent fruit and vegetable retailers.
Here are MPI responses to key grower questions and concerns There is also a form employers can fill in and give their employees to confirm they are required to move to and from work if questioned by police, etc. 
MPI clarification of 'essential service' in the horticulture industry 
Here is the MPI clarification of this essential service category published on their website.
Any entity involved in the packaging, production and processing of food and beverage products, whether for domestic consumption or export.
Any production practices undertaken by growers that contributes to the growing of fresh fruit, vegetables and berries. This is not limited to growers who are directly in harvest at the moment, but also undertaking activities to plant new crops, maintain orchards and farms and harvest. We don't consider the development of new blocks to be essential, as these are activities for longer term food production, rather than existing production on orchards and farms. However, we consider that each business owner should make their own decision whether the stage of production they are currently in is essential to contribute to the supply of fresh fruit, vegetables and berries to New Zealand.
Published 26 March 2020 
Guidelines for growers and packhouses 
More information is now available about Covid-19 Alert Level 4 and the operation of the horticulture industry as an essential service. The HortNZ website includes some guidelines for growers and packhouses to use when operating as essential businesses under Alert Level 4. 
MPI requires essential services to register  
The primary industries have been included on the Government's list of essential services and MPI now requires those businesses to register for safe practice. Below is a link to the register and more information on how to register.
Summerfruit NZ is receiving many queries from growers on how the move to Alert Level 4 will affect their businesses and we are working hard to support you and ensure you receive the latest information as it becomes available.
Published 25 March 2020
Covid-19 Level 4 Response – Guidance for summerfruit growers 
The following information is to provide growers with guidance on the 'essential' nature of ongoing operations on summerfruit orchards, and some of the support available, as New Zealand moves to a Covid-19 Level 4 Response.
What is 'Essential'?
Any entity involved in the packaging, production and processing of food and beverage products, whether for domestic consumption or export.
Any entity involved in relevant support services, such as food safety and verification, inspection or associated laboratory services, food safety and biosecurity functions.
Any entity whose closure would jeopardise the maintenance of animal health or welfare standards (including the short-term survival of a species).
What is 'Non-Essential'?
There is no specific guidance for the primary sector on what is non-essential, however essential covers the production and distribution of food, and the support services only. Noting the specific reference to maintenance of animal welfare would suggest that maintenance of trees, vines, etc where no immediate negative impact will occur, would be precluded, at least in the short term (the four weeks proposed).
Summerfruit New Zealand perspective
The decision by the Government to move to Level 4, reflects the gravity of the situation and we as an industry need to remember that this is about the vulnerable in our community and our health workers – mostly it's not about us. This is an unprecedented exercise for New Zealand and all New Zealanders, and that includes us taking all necessary and practicable steps to support for the Government's approach. 'Flattening the curve' requires action by all New Zealanders to minimise the transmission of Covid-19 by isolating in all but essential circumstances.
Summerfruit NZ's perspective is, therefore, that the summerfruit sector should act in accordance with the Government's intent and approach to manage Covid-19 – this is not optional. We suggest to growers that for the next four weeks only essential and time-critical post-season activity occurs, for example, the application of post-harvest agrichemicals for pest and disease control, fertiliser applications, or time-critical disease control pruning. This does not, therefore, allow for winter pruning operations. We will confirm with the Government that we reserve the right to revisit this position after four weeks, as ongoing delays will begin to impact next season's food production.
If you must undertake essential activity, you will be required to register with MPI. This process is not yet in place, but fundamentally you will be required to set out how you will manage your workplace to achieve the community standard of isolation while still working. If you cannot answer these questions satisfactorily, you will not be able to remain open.
We encourage all growers to heed the intent of the Level 4 Response – to eradicate Covid-19 and protect your fellow New Zealanders.
As the Government has said:
Remember, whatever you do must be solitary. We're asking that you only spend time with those who you are in self-isolation with, and keep your distance from all others at all times.
We need your support to protect New Zealand and eradicate Covid-19. Enforcement measures may be used to ensure everyone acts together, now.
What about working from home?
Working from home is encouraged. We are conscious that there is a need to process returns from the market and pay grower returns, to pay bills, and to pay staff. Such activity can occur from home.
What about my backpacking workers?
Your backpackers must isolate like everyone else. This is not an opportunity for them to visit our best tourist sites without masses of others. They must stay locked down like everyone else. You should advise them to stay where they are. If they do not please be prepared to provide their vehicle registration and mobile phone numbers to the appropriate authorities (to be confirmed).
What about leave payments?
The Covid-19 Leave Payment is available for employers to claim for all employees who 'self-isolate' under set circumstances. This does not include mandated self-isolation under Level 4 Response (from Employment NZ website):
The Covid-19 Leave Payment Scheme is financial support for people who should self-isolate but might be deterred because of financial reasons.
The scheme only covers self-isolation under public health guidelines. The guidelines state that a person is required to self-isolate if they have arrived in New Zealand recently, travelled to China, Italy, South Korea, or Iran, or been a close contact of confirmed case of Covid-19.
What about wage subsidies?
Wage subsidies may be available for all employers that are significantly impacted by Covid-19 and are struggling to retain employees as a result, including those in the summerfruit sector. If you are unsure of your eligibility, contact your regional employers' organisation.
Please refer to the Work and Income website.
To qualify for the wage subsidy (from Employment NZ website):
your business must be registered and operating in New Zealand
your employees must be legally working in New Zealand
the business must have experienced a minimum 30% decline in actual or predicted revenue over the period of a month when compared with the same month last year, and that decline is related to Covid-19
your business must have taken active steps to mitigate the impact of Covid-19
you must make best efforts to retain employees and pay them a minimum of 80% of their normal income for the subsidised period.
When can I register with MPI?
This process is being set up and should be available in a day or two. Summerfruit NZ will advise growers once this is available.
Please be assured that we are working hard to advocate on behalf of summerfruit growers while the Government develops its strategy to combat Covid-19. Further information and guidance will be provided as it becomes available.
If you have any queries, please contact Richard Palmer on 021 1771 337 or Tim Jones 027 221 9378.
Published on 24 March 2020
Text message to growers from Summerfruit NZ 
SNZ message. All orchards, packhouses, coolstores & export entities are essential service that can continue to operate under strict rules. Contact Richard Palmer with queries 021 177 1337. For details see https://www.hortnz.co.nz/news-events-and-media/media-releases/covid-19-update-for-horticulture/
Sent 7.43pm, Monday 23 March 2020
Text message to growers from Summerfruit NZ 
SNZ advises the PM has announced that NZ has moved to COVID-19 Alert Level 3 with a move to Alert Level 4 to take place in 48 hours. We will update growers later today with what this means for the operation of the horticulture industry, once we have met with government officials.
Sent 3.30pm, Monday 23 March 2020
A message from interim chief executive, Richard Palmer.
Covid-19 dominates activity across the country, with borders now effectively closed to travellers, and the Government yesterday announcing a huge support package to limit the damage to the economy. This is a situation without precedent, disrupting activities and causing a rethink on our hygiene, interpersonal connection, and of course travel. The Government support package addresses a couple of the key concerns for business, namely dealing with leave and wage subsidies. The key aspects of this package are:
Further information can be found on the Work and Income website: Covid-19 employer support.
I am in no doubt that the responses to Covid-19 are having some effect on your businesses and lives. This time may be an opportunity to address some of our labour challenges by seeking out new staff, as other sectors suffer short to medium term difficulties. Summerfruit NZ will continue to work with other business organisations to shape the Government response to Covid-19. Should you have any queries or suggestions please do not hesitate to get in touch with us. 
Published 18 March 2020