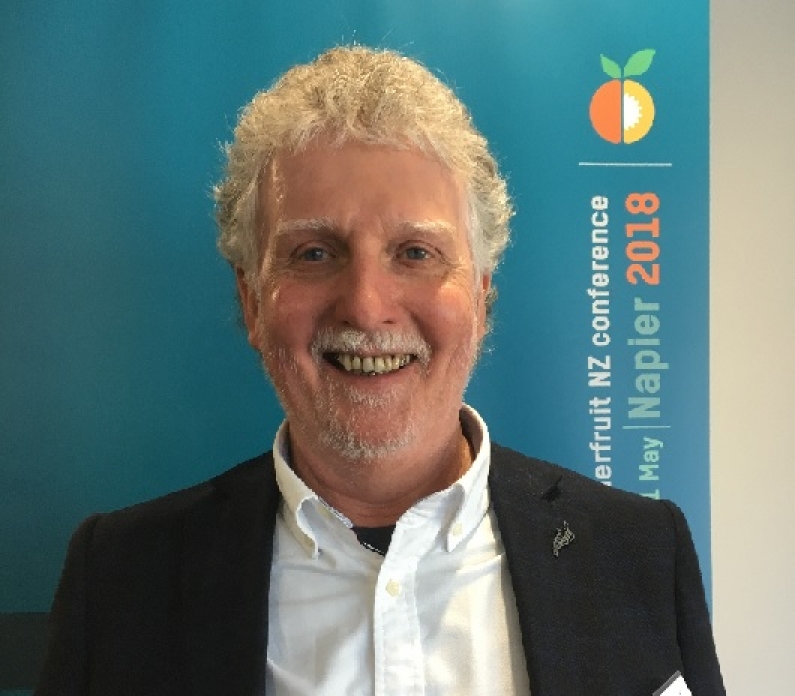 Alasdair MacLeod has been appointed by a Summerfruit NZ steering committee to carry out the summerfruit independent industry review.
A retired partner at Deloitte NZ, Alasdair has specialist skills in economic development, strategy facilitation and business growth. He also describes himself as 'an (accidental) avocado grower'. 
He is a former civil engineer who has worked here and overseas in the electricity industry, the information technology sector, and in business consulting. While at Deloitte he led national strategy projects in the primary sector, and has since led the development of the Hawke's Bay Regional Economic Development Strategy.
Alasdair chairs several boards, including the Hawke's Bay branch of Export NZ. He is a former chair of Tomatoes NZ where he was heavily involved in developing their strategy, which had to encompass the aspirations of domestic growers as well as those more focused on export; and also had to navigate the challenges of widely differing aspirations and capacity between small family-owned operations and those that were part of larger corporate entities.
Also in the primary sector, Alasdair led the teams that developed the New Zealand Aquaculture Marketing Strategy, the New Zealand Horticulture Sector Strategy, and the New Zealand Red Meat Sector Strategy.
Over the next few weeks the Summerfruit NZ steering committee will finalise the terms of reference for the summerfruit industry review, due to be completed in time for consideration by the Board at its April meeting.
During the commodity levy renewal consultation growers were invited to submit suggestions for consideration in the terms of reference. Two submissions were received and will be considered by the steering committee as it finalises the terms of reference.
Alasdair has outlined the broad steps he will be following:
Meet steering group and clarify scope.
Agree key people to be interviewed across government, sector organisations, growers, packers and exporters.
Design interview questions and discuss with steering group.
Conduct interviews, and collate feedback.
Develop draft report and discuss with steering group.
Present final report and recommendations.
The review findings will be presented at Summerfruit NZ's annual conference in May 2020.
Prunings will have updates on the review, once the terms of reference are finalised and Alasdair gets underway.