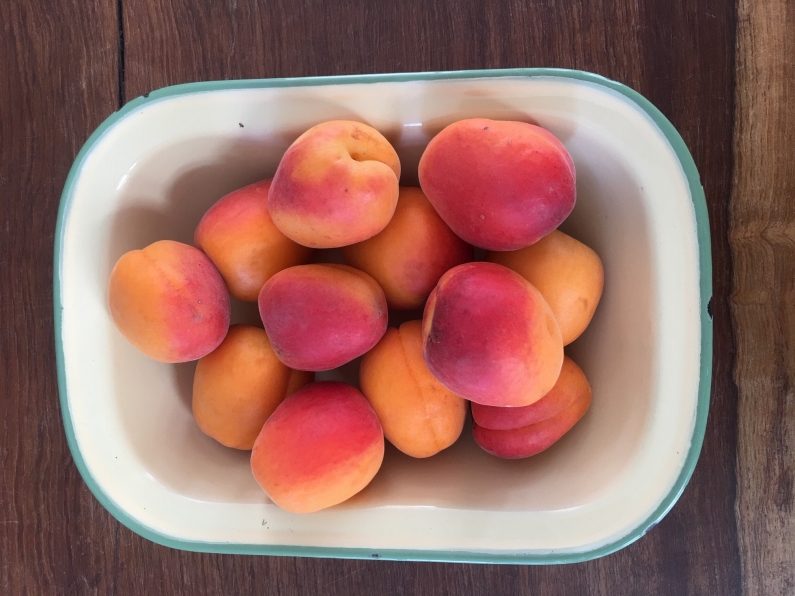 Phil Collins wasn't the only star in Hawkes Bay last week. The new apricot varieties – Nzsummer2 and Nzsummer3 attracted a good crowd of growers and other industry participants at the informal tasting session held last week at Roger Brownlie's orchard.
Nzsummer3 was available to pick and enjoy straight from the tree, while Roger produced recently harvested Nzsummer2 fruit from his chiller.
Everyone was pleased to see the Central Otago-bred apricots successfully growing in the Bay. Nzsummer3 was stunning with plenty of brightly coloured fruit on the tree and both varieties provided a sensational taste experience.
Roger and Vincent Bus (PFR) answered questions on topics such as flowering times, fruit and crop loads, and attendees were able to take away more information on the new varieties.
Thanks to Roger for hosting the event. If you weren't able to attend and would like a copy of the information available on the day it can be downloaded here – Nzsummer2/Nzsummer3 and Nzsummer4.