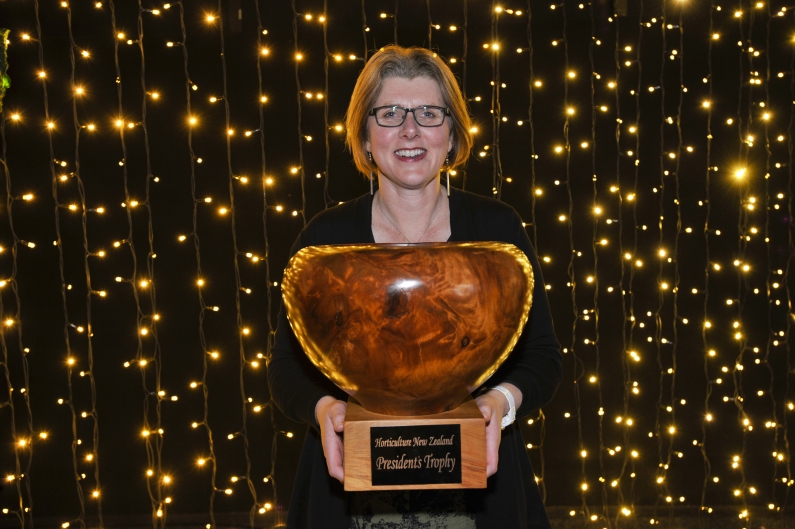 Central Otago grower and recently-elected Summerfruit NZ Board director, Trudi Webb, has been recognised by Horticulture NZ at their conference dinner on 1 August. The President's Trophy is awarded to 'persons showing promise in horticulture industry business and or leadership' and with her drive, commitment to improving quality and innovation, Trudi is a worthy awardee.
Part of the fourth generation of Webb family fruit growers, Trudi understands the importance of young people entering the industry, being in tune with emerging trends and building a great business for future generations. Her fresh approach and positive attitude towards the future make her the ideal recipient of this award. 
Congratulations Trudi!